Table of Contents
CityDAO so far
Community Shoutouts & Showcases
Overheard in CityDAO
Memes to go
Tweets we love
Past CityDAO Community Roundups
What is CityDAO?
The CityDAO community is made up of ambitious and HIGHLY curious people exploring and building at the frontier of technology, governance experiments and physical land.
The vision of CityDAO is to build the city of the future on the Ethereum blockchain by experimenting with tokenizing land, rights, and governance. 🏙
🔈CityDAO so far
First, let's do a quick recap of the CityDAO adventure so far:
Month 1: July - laying the groundwork
July 1 - DAOs can legally be recognized as an LLC in Wyoming
July 2 - CityDAO starts (Scott's infamous tweet)
July 7 - First community call
July 15 - CityDAO Discord membership crosses 1000 people
July 23 - CityDAO officially registered as an LLC in Wyoming
July 28 - CityDAO gets voted in on Mirror's $WRITE RACE
Month 2: August - bolstering the treasury
August 8 - The First Citizen NFT sells for 6.52 ETH
August 11 - Release Founding Citizen NFTs
August 25 - Founding Citizen NFT sells for 10 ETH live in a community call
August 25 - CityDAO treasury passes $250k
August 26 - Connect w/ real estate agent in Wyoming to help with land purchase
Month 3: September - voting on land acquisition
September 08 - CityDAO forum is added to aid governance discussions
September 15 - Dev & Design team demo the parcel viewer
September 21 - CityDAO citizens vote on first parcel purchase
September 27 - Citizens vote to make offer on "Parcel 6" (40 acres)
September 28 - CityDAO makes an offer on real land
September 28 - Offer accepted, land purchase process begins
Month 4: October - Vitalik stops by & we close the land parcel deal
October 06 - Vitalik Buterin stops by CityDAO to ask questions
October 07 - CityDAO flag put up on land owned by a DAO
October 23 - CityDAO Citizen NFT minter released
October 25 - Funds wired for land purchase
October 29 - Land parcel deal officially completed
Month 5: November - Explosive growth & Crypto cities blog post
November (first week) - Vitalik and Brian Armstrong purchase Citizen NFTs
November 14 - Mark Cuban purchases two Citizen NFTs
November 14 - Citizen NFTs sell out
November 15 - CityDAO treasury hits 8.5 million
November 28 - Balaji gets a Citizen NFT
Month 6: December -
December 14 - Founding Citizen NFT sells for 34.8 ETH
December 15 - Partnership with Chainlink
December 20 - Community members visit parcel 0, meet the neighbors
December 27 - Financial Times publishes an article covering CityDAO
December 31 - Legal AMA with securities lawyer
Month 7: January - Build resilience as a DAO & steps towards decentralization
January 3 - Citizens vote to elect a council to establish CityDAO Charter
January 5 - CityDAO museum receives CityDAO DAOpunk NFT
January 15 - Audit papers signed for Parcel 0 land drop
January 16 - CityDAO twitter account passes 25k
January 17 - Candidate election pitches begin 🎉
Month 8: February - EthDenver & Council Charter work
February 1 - CityDAO Council Election vote finishes
February 10 - First CityDAO Speaker Series AMA
February 11 - CityDAO citizens form multiple teams at EthDenver
February 18 - CityDAO podcast launched
February 19 - Vitalik mentions Citydao in his EthDenver address
Month 9: March - Parcel 0 work, Charter & Gearing up for Guilds
March (first week) - Council has a WILD week prepping Charter
March 9 - Charter draft completed
March 23 - Denver posts CIP-43: LFG: Parcel 0 Direct Drop for Citizens proposal
March 25 - Parcel 1 brainstorming begins!
March 31 - Bundled Guild Proposal posted
Month 10: April - Guild formation, Parcel 1 beginnings & Unleashing CityDAO talent
April 2 - Parcel 0 quantity snapshot goes up
April 3 - CityDAO Guilds Initiation snapshot goes up
April 14 - CityDAO interview with Wyoming Senator Rothfuss released
April 19 - Parcel 1 Guilds Idea generator launched
April 25 - Parcel 0 NFT Drop article draft completed
Month 10: May - Guild formation, Parcel 1 beginnings & Unleashing CityDAO talent
May 4 - Parcel 0 NFT drop announced
May 5 - CityDAO reaches 30,000 Twitter followers
May 11 - CityDAO flag goes up on Parcel 0
🌆 CityDAO beginning to hit its stride: launching Parcel 0 & bringing Parcel 1 to life
It's been a wild ride at CityDAO since we started last July. From starting as a Tweet to purchasing land collectively in 4 months, to being featured in Vitalik's post Crypto Cities and experiencing hyper-growth (and the growing pains that comes with that), to the DAO reforming / adapting from a core team to a guild structure. We've experience a lot in that short period of time, ups and downs and everything in-between.
And we're stronger for it. Now, we're about to launch the Parcel 0 NFT drop, a real-world asset<>crypto experiment. One of many nontrivial building blocks we'll need to create to enable a city of the future.
Annnnd we're already zeroing in on the Parcel 1 project ideas (see below).
Feels like we're just getting started. 😁
We're here to collectively wonder, to experiment, and to build.
I'm excited for where we are today, and what's next. Bear or bull market - let's keep experimenting, keep building, and collectively pushing the boundaries of what is possible. 🌆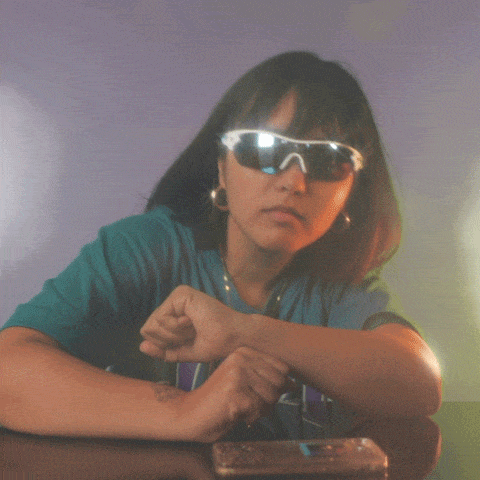 🌆 Shout-out to @Marcel for creating this and seeding an intriguing idea in the DAO
🌆 Reminder: Parcel 0 NFT Drop starts next week!
Details can be found in various languages below:
English Translation
Chinese Translation
Turkish Translation
Shout-out to @simplepixellife (who has been on fire in the DAO recently!)
Thai Translation
We all know Elmo is the translation machine for the Thai community if they have a question. 😂
🌆 Parcel 1 process moving along well 🚀
Parcel 0 drop is coming but we're already zeroing in on collectively deciding on Parcel 1.
To summarize where we're at so far: **
Question 1:** What type of parcel should be purchased for CityDAO Parcel 1?
Winner: Embassy / HQ Likely in a major city, a location for CityDAO members to congregate, cowork, host and attend events. It will gain revenue from coworking, events & any concessions.**
Question 2:** Should CityDAO purchase land with existing infrastructure and extend it, or purchase land with no infrastructure and build from scratch?
Winner : For parcel 1, CityDAO should look to purchase a property with existing infrastructure on it that can be adapted or built on for the purposes of CityDAO. **
Question 3** Should CityDAO buy or lease a parcel?
Winner: For parcel 1, CityDAO should buy a parcel. **
Question 4** Of the following list of 8 parcel submission ideas after the filtering described above, please vote for 5 that you would like to see fleshed out into full proposals and voted on by the DAO for parcel 1.
🌆 Parcel 0 Flag Planting Day ⛳️
Several CityDAO citizens visited Parcel 0 last week. So cool to see glimpses from our parcel!
🌆 @memebrains interviewed Jonathan Hillis from CABIN on Network Cities, Co-Living environments, among other topics. Check it out below:
If you think about cities being built around the dominant technology of the era, for the past century that was cars, we want to build cities around the dominant technology of this century, which is the internet and blockchains. And we think how that works is that people will be connected through this mesh network online and through the DAO, but then they will actually live in physical locations that are spread out all over the world.
🌆 Sobol wrote about CityDAO's history and Gov/Ops processes this week!
Lessons learned from diagramming CityDAO:

Dream big – Building a Web 3 city in Wyoming on tokenized land is no small feat. Some would argue that these kinds of big societal problems are exactly what DAOs should be tackling.
Listen to your community – Empower them to make decisions by voting in the DAO and putting forth proposals
Refactor as needed – As your DAO grows, you may need to scrap your governance model, and start over. Sometimes, redesigning your governance from first principles can grant you more effective coordination in the long term
Go slow – Some decisions can't be unmade, especially when it comes to buying land and building on it. See this piece on how Amazon divides decision making between "Type 1 decisions"(fast/reversible) and "Type 2 decisions"(slow/irreversible).
You can check out Sobol here.
🌆 DAO Study Group from the Education Guild has been on fire!
This week @DAVIDT14 presented Vitalik Buterin's article Analyzing Token Sale Models. Fantastic work @DAVIDT14!
The discussion questions we will discuss are:
1.) What is a token?
2.) What is a model?
3.) What shortfalls are responsible for inefficiencies in token sale models which CityDao could watch out for?
🌆 The Meme Contest has entered the next phase!
See below for the finalist memes. Also, here are some that didn't qualify because the contest was specifically for images, but nonetheless are awesome!
🌆 @memebrains also interviewed Ryan from Phantom Compliance on the CityDAO podcast 🔥
When you're mentioning Wyoming and the Wyoming bill being mercifully broad but fusingly broad, take advantage of the fact that it's broad now, set up bank accounts in Wyoming and enshrine as an early adopter so that you don't get lumped in with the mess that comes next.
🌆 A CityDAO Citizen went on an adventure
Here's the original challenge laid down by @Casey:
🖼 Meme Contest Finalists
You can vote in meme-vote!
From @Marcel
From @AFKT#3031
@SimplePixelLife
@Mcbonton
@Path#3111
Amadex360#4218
@! KAK
iBoyz#9076
@NonnoN | ContributionDAO#3998
@konkinbiw
🗣 Overheard in CityDAO
are we going to Kanye's ranch on thursday or wednesday? Also which day are we planning to go visit the land?
i am now citizen
Ex-military marksman, trying to learn Japanese lol
And when I found city DAO, only one thought in my mind: What a holly christ thing
That is too coool~ ,so I decided to follow every single info about city DAO
It's a possibility, not on site as of now. We would need 100 watts to run a Starlink. I have one we could relocate it 0 holders want to go that way.
Seeing the talented people getting together in this project makes me want to be a part of it more than just voting
How can quadratic voting/funding/matching make the world a better place?
Regens assemble!
I definitely have a bias toward community designs that have a strong focus on food production and know the challenges of acheiving economic viability all too well. What I'm learning from hanging out in CityDAO is that we don't necessarily need to rely on land-produced products for our income as much as I was initially thinking. It's important to me to strive for self-sufficiency, but the money can come from several other places as well, and it probably should so we're not "mining" our land base in an effort to cover operating expenses. I'd love to know everyone's thoughts on this and look forward to getting more growers in here to share their wisdom and experience, and I'm more than happy to tell some stories We must be clear from the outset that our projects are always in the service of the rural communities in which we live and work. We are not bringing the city to the country. We are building the infrastructure for the next generation of rural dwellers to discover another way of living.
I've lived in and visited several eco-villages and shared-land arrangements and spent a fair amount of time studying why so many of them fail. I'm happy to share some stories if anyone's interested.
i love the cross-collab on bounties here
You hear horses on the streets, and people loooove shooting their guns
Ok, wow. You guys have been very busy. I crammed this entire channel and parcel-1 so far. I'll keep catching up. I submitted the onboarding form and just placed a bid on a Citizen NFT.
The (4) 6v lantern batteries were hooked up April 2nd, let me know how long they last. Hopefully the solar version will replace this idea next
📚 Past CityDAO Community Roundup articles