Table of Contents
Project Updates

Community Updates & Showcases

CityDAO Academic Conference

Weekly newspaper

Grants winners

Saturday game nights

New podcast episodes

CityDAO barracuda page

Memes Feature

CityDAO Timeline

Past CityDAO Community Roundups
What is CityDAO?
The CityDAO community is made up of ambitious and HIGHLY curious people exploring and building at the frontier of technology, governance experiments and physical land.
The vision of CityDAO is to build the city of the future on the Ethereum blockchain by experimenting with tokenizing land, rights, and governance.
📋Project Updates
[NEW] CIP-100: The Network City
We have a new project that will pursue the vision of CityDAO--the vision to develop an IRL network city with web3 governance--called "The Network City". The CIP of the project passed the Snapshot vote with 94% approval rate. The project will be led by will4, j0sh | DAOvolution, scottfits, and lyons800. The foundation of this project is "the development of positive-sum feedback loops that catalyze organic economic growth".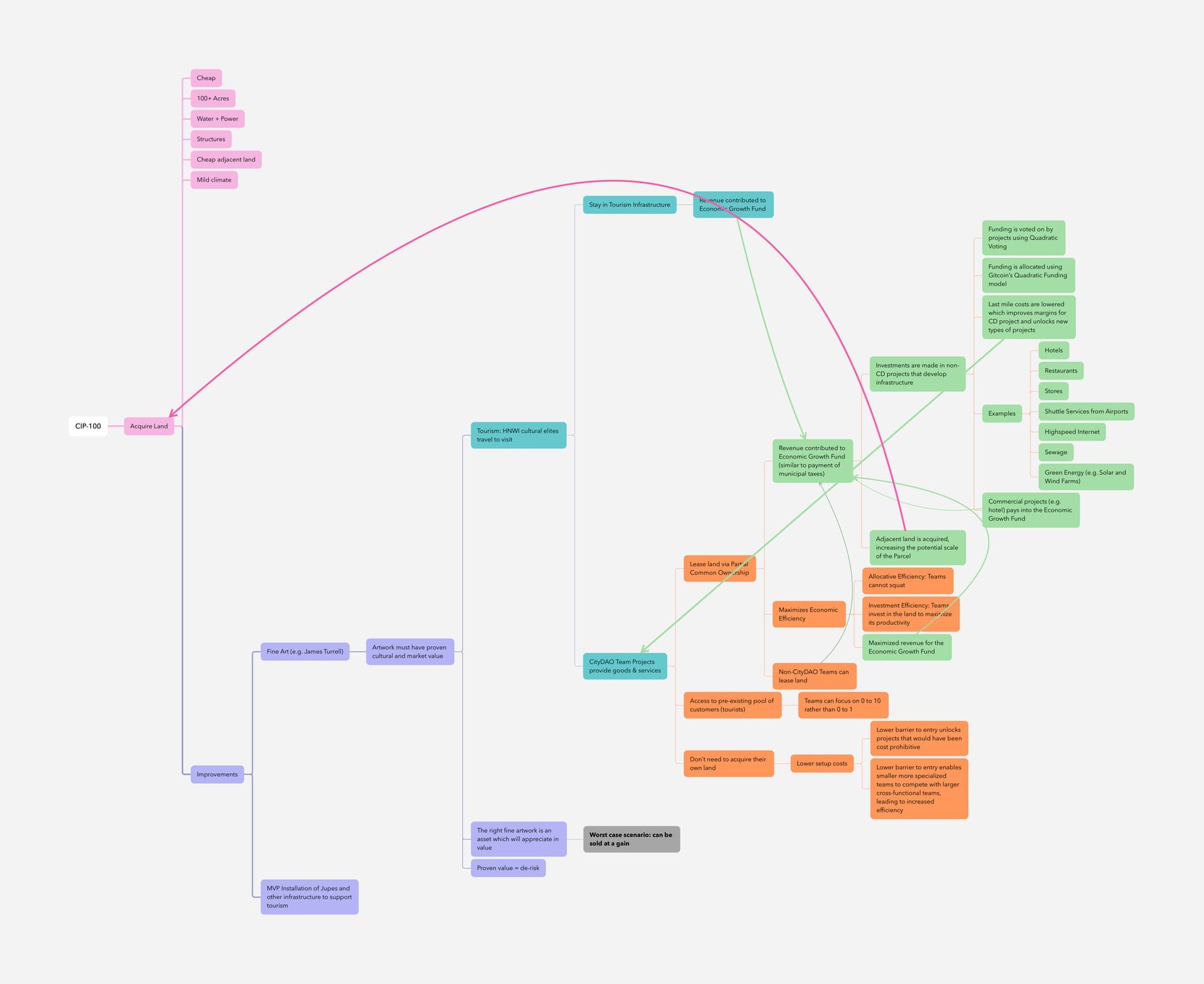 At the first stage, the project will begin by acquiring a 100+ acre plot of land and a few pieces of valuable artworks, installing necessary facilities on the property, and attracting high-net-worth tourists. As the project progresses, other CityDAO projects will contribute to the development of the property, and later it will be open to projects outside of CityDAO as well.
The Network City Project itself is much more detailed. You can check it out in the project's document:
Parcel 0
Following the approval of CIP-112: Parcel 0 Autonomization on Snapshot, our Parcel 0 project now has appropriate funding and the direction to move forward. We now have a Parcel 0 category on Discord which includes many Parcel 0 related channels where you can discuss about the project. Soon we will also have Parcel 0 governance in place, meaning parcel 0 holders will be able to vote on what we're going to do with this remote but iconic parcel of ours.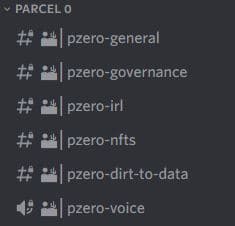 CIP-112 information:
Baby Parcel
The Baby Parcel Project is in the final process of acquiring the land. The voting on the plot to be acquired had finished and the deal to purchase it will be closed out soon. We're going to have a 5 acre plot of land in Costilla County, Colorado (see map below) where we will be able to perform experiments in preparations for our Big Parcel project, mainly focusing on all the technicalities that have to do with NFT lease.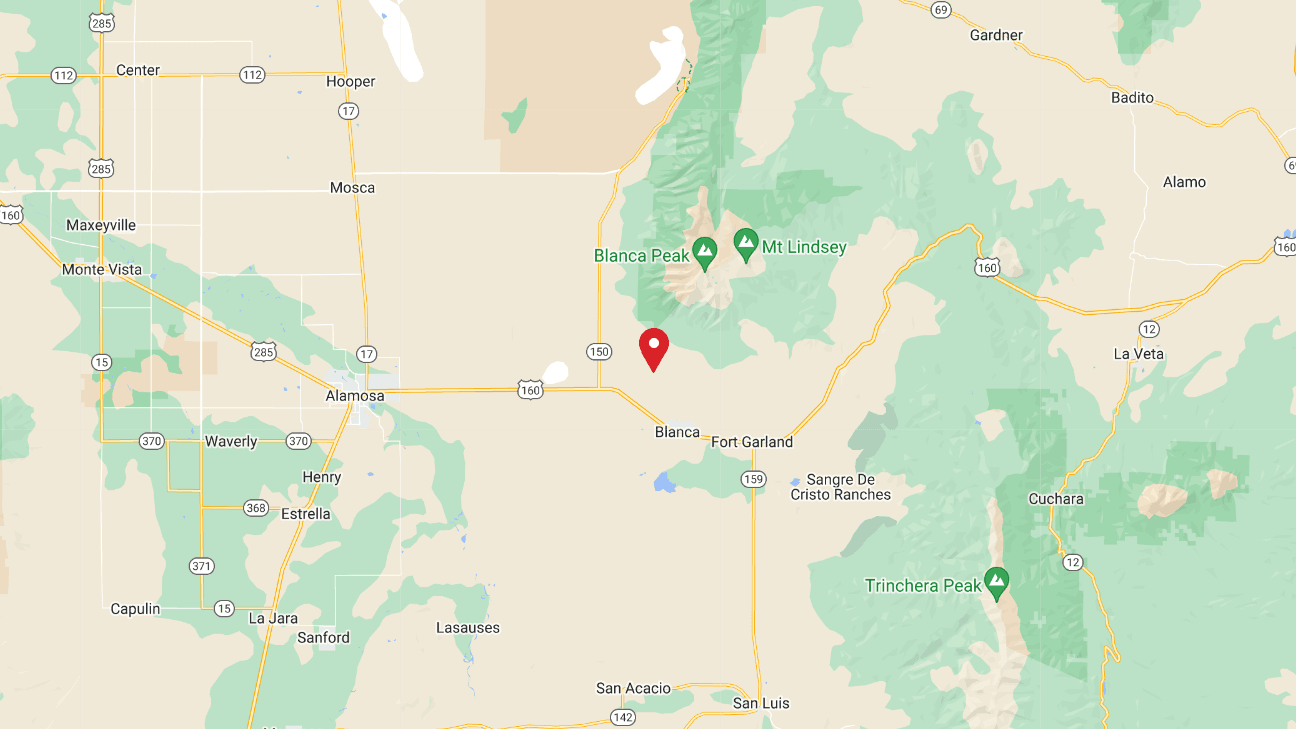 CityDAO Academic Conference
Our first Academic Conference was held on September 3rd and 4th. We had many influential guest speakers covering various topics related to education and web3.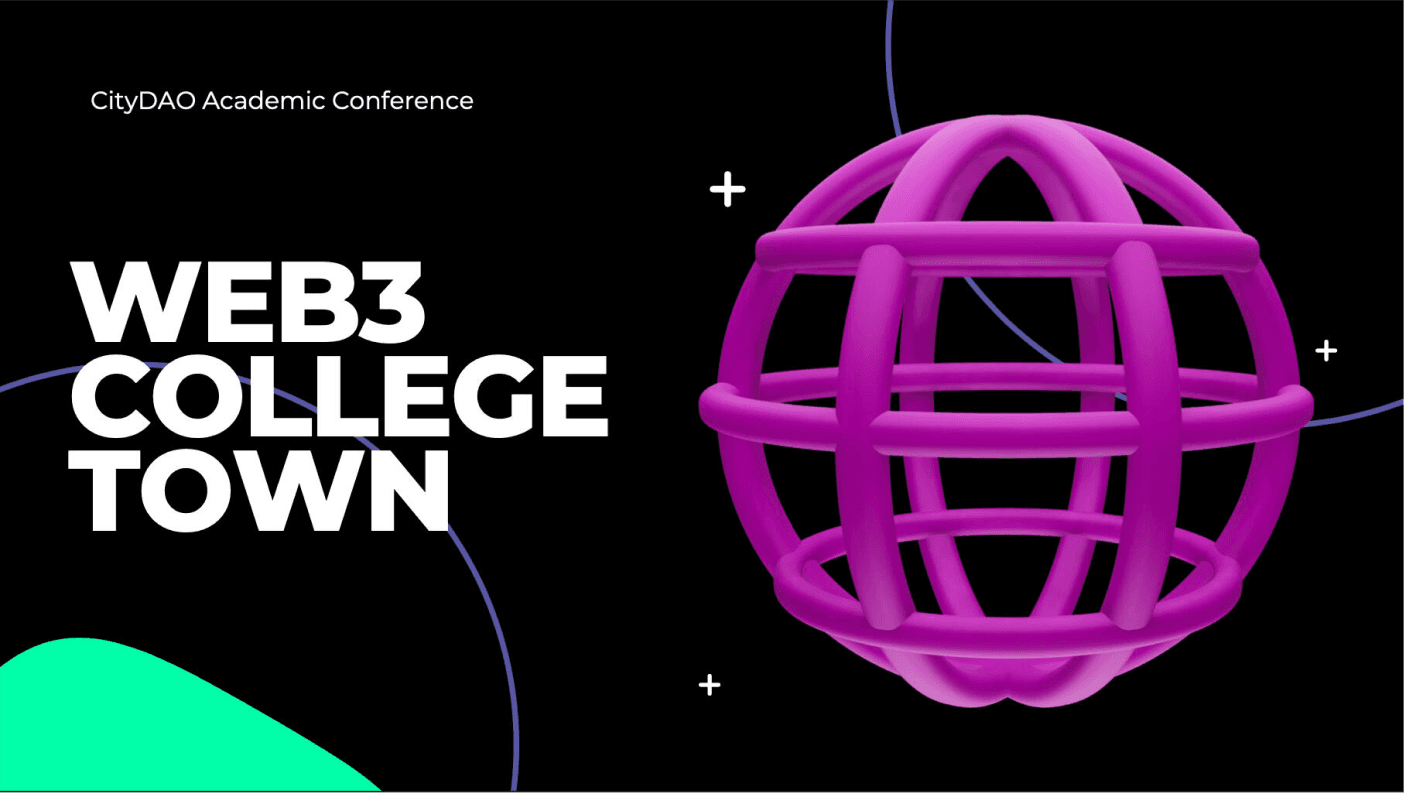 Education is the foundation of civilization. Therefore, it is crucial that we put significant importance on it. It's one of the reasons why we have the Research and Education Guild in the first place (shout-out to them for organising the event!). The academic conference was perhaps our biggest event in Q3, and it definitely served its purpose well. We look forward to seeing more events like this hosted in the future.
Recordings of the event can be found here: https://www.youtube.com/playlist?list=PLieZZy5L4nlQzE7ARkjvMRm687wGhbIzj
Weekly newspaper
Having trouble catching up on news around CityDAO? We are compiling news from each week into an easy-to-read, single page newspaper where you can quickly catch up on what's been happening around the community. It's essentially a more compact version of this roundup article which also include less important news and release every week instead of every month.
The Design guild is working on a subdomain where our newspaper will be published on in the future. For the time being, the newspaper is being published on the CityDAO website's blog page, so keep a look out for them if you want to catch up!
Grants winners
After a fierce debate to decide on the winners among the finalists, we have the winners of the first round of CityDAO grants who are the most aligned with CityDAO's mission:
Blocksoc - a DAO to connect students to one global platform through a DAO infrastructure.

NiceNode - an app that runs, monitors, and controls a node.

CityDATA - a CityDAO system for managing and distributing geospatial parcel data as a municipal service.
These projects will be working with CityDAO to achieve their goal. Let's wish them good luck on their journey!
Extended details of each projects: https://discord.com/channels/860356969521217536/961712624070963280/1007622909759594577
Saturday game nights
We're hosting game nights every Saturday, 6 pm GMT with Quiz Bot on our Discord server in #game-night channel under the "fun" category. The game has 2 rounds, each with 20 questions. The first round consists educational question, and the second round consists of fun questions. There're also Discord nitro gifts for winners. Mission-oriented projects are great, but a healthy community needs fun activities too. Come have fun!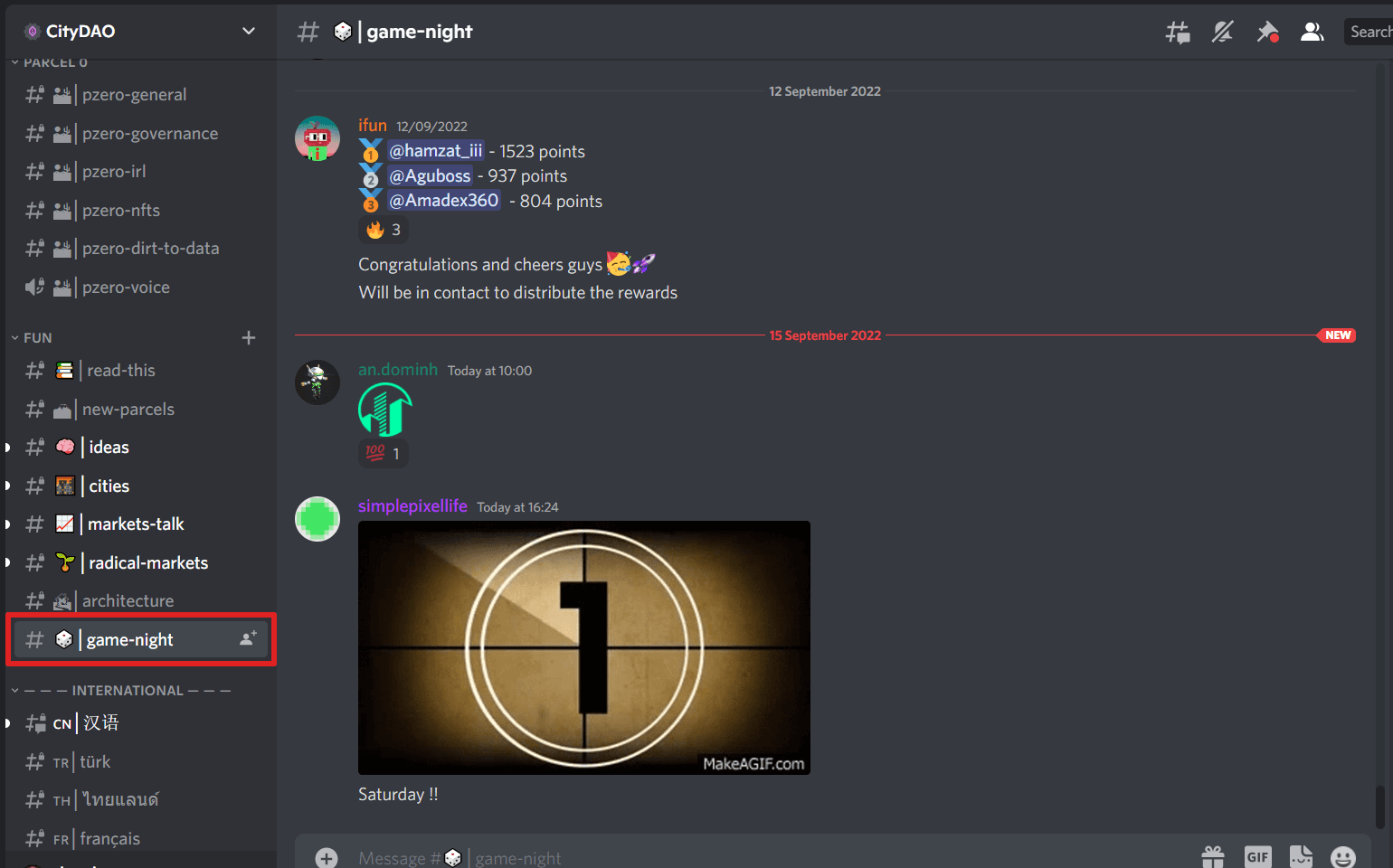 New podcast episodes
We have 4 new podcast episodes released during the month of August. Like usual, each of the topics discussed during the podcast were very intriguing.
Episode 30 - The Network State and the Future of Civilization / Luis Cuende

Episode 31 - Uniting Africans Across the Globe With a Digital Nation / Eche Engiza

Episode 32 - Decentralized Education & CityDAO University / David & Scott

Episode 33 - Metaverse and Network State Synergy / Mayur Mistry
You can check out all the episodes on the official CityDAO Podcasts website:
CityDAO barracuda page
We now have a barracuda page, where all of our official links are neatly compiled into one single place for ease of access. If you're looking for a CityDAO related link, chances are you'll find it on our barracuda page:
🖼Memes Feature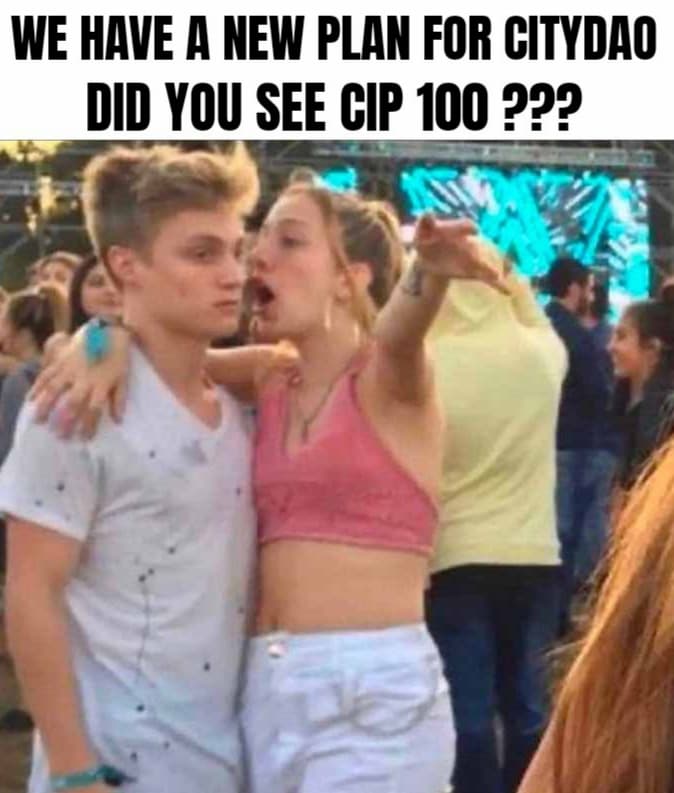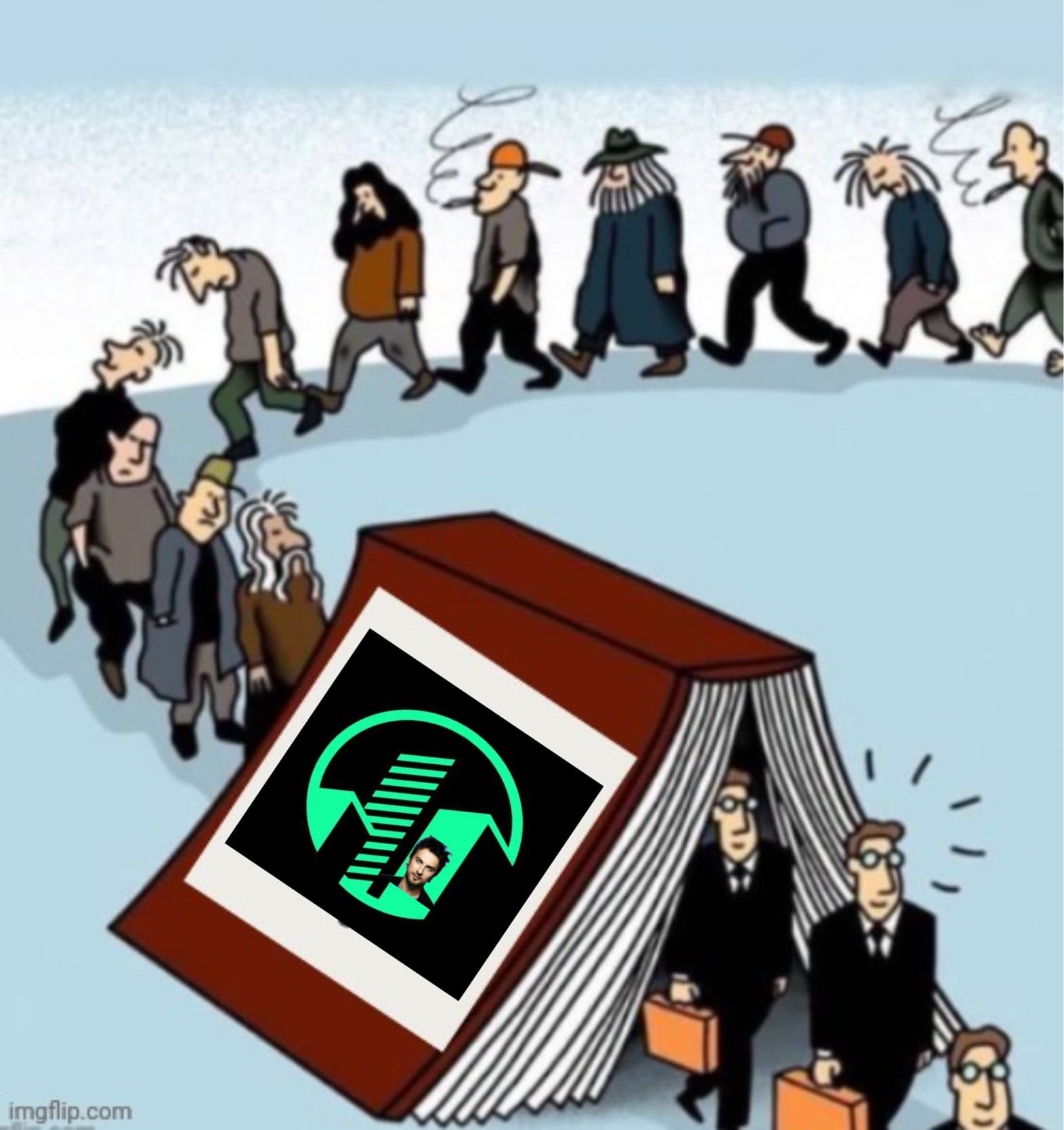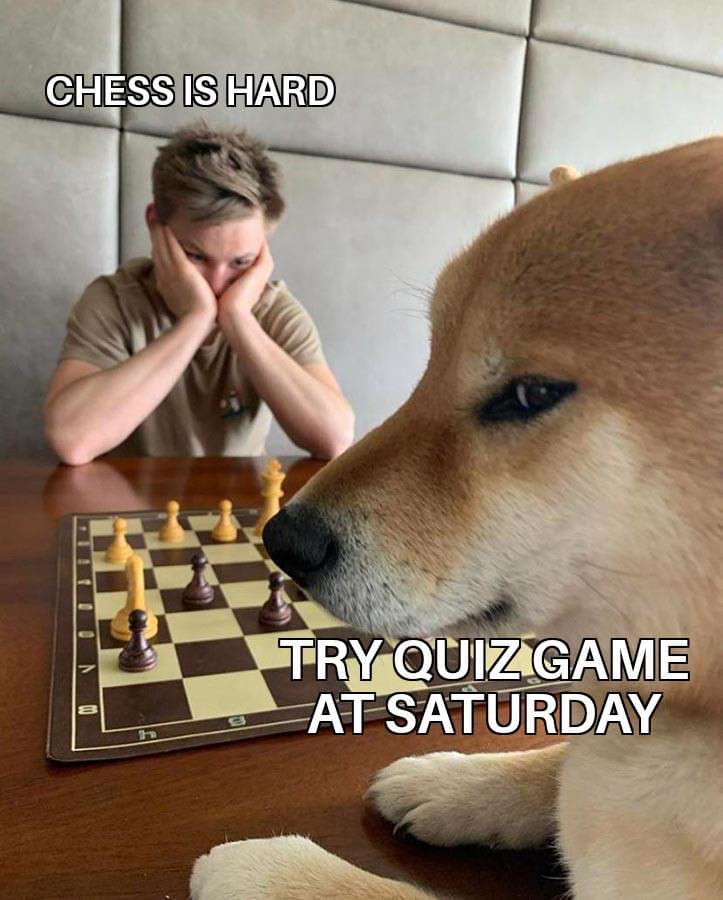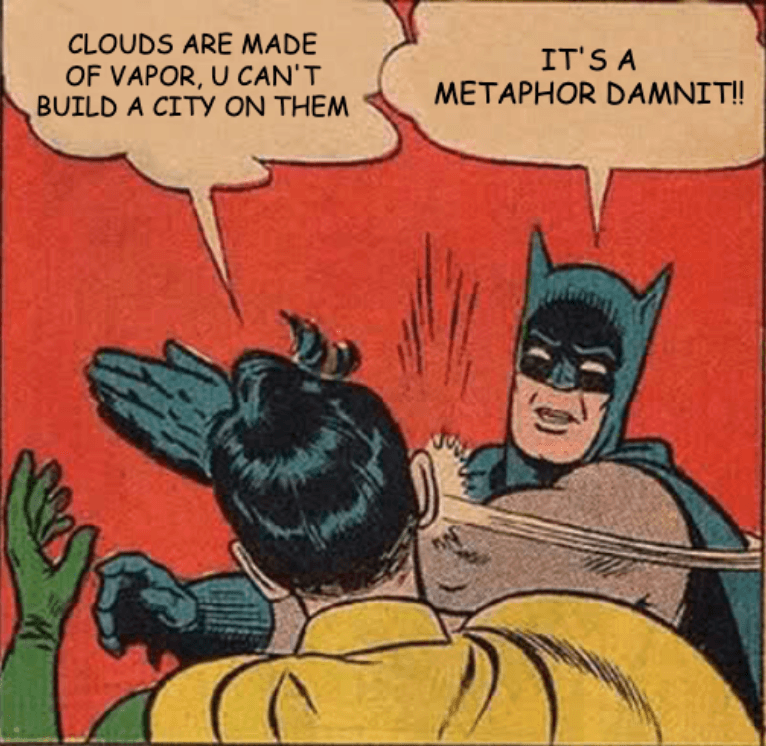 📅CityDAO Timeline
A quick recap of the CityDAO adventure so far:
Month 1: July - laying the groundwork
July 1 - DAOs can legally be recognized as an LLC in Wyoming

July 2 - CityDAO starts (Scott's infamous tweet)

July 7 - First community call

July 15 - CityDAO Discord membership crosses 1000 people

July 23 - CityDAO officially registered as an LLC in Wyoming

July 28 - CityDAO gets voted in on Mirror's $WRITE RACE
Month 2: August - bolstering the treasury
August 8 - The First Citizen NFT sells for 6.52 ETH

August 11 - Release Founding Citizen NFTs

August 25 - Founding Citizen NFT sells for 10 ETH live in a community call

August 25 - CityDAO treasury passes $250k

August 26 - Connect w/ real estate agent in Wyoming to help with land purchase
Month 3: September - voting on land acquisition
September 08 - CityDAO forum is added to aid governance discussions

September 15 - Dev & Design team demo the parcel viewer

September 21 - CityDAO citizens vote on first parcel purchase

September 27 - Citizens vote to make offer on "Parcel 6" (40 acres)

September 28 - CityDAO makes an offer on real land

September 28 - Offer accepted, land purchase process begins
Month 4: October - Vitalik stops by & we close the land parcel deal
October 06 - Vitalik Buterin stops by CityDAO to ask questions

October 07 - CityDAO flag put up on land owned by a DAO

October 23 - CityDAO Citizen NFT minter released

October 25 - Funds wired for land purchase

October 29 - Land parcel deal officially completed
Month 5: November - Explosive growth & Crypto cities blog post
November (first week) - Vitalik and Brian Armstrong purchase Citizen NFTs

November 14 - Mark Cuban purchases two Citizen NFTs

November 14 - Citizen NFTs sell out

November 15 - CityDAO treasury hits 8.5 million

November 28 - Balaji gets a Citizen NFT
Month 6: December - Peak CityDAO FOMO
December 14 - Founding Citizen NFT sells for 34.8 ETH

December 15 - Partnership with Chainlink

December 20 - Community members visit parcel 0, meet the neighbors

December 27 - Financial Times publishes an article covering CityDAO

December 31 - Legal AMA with securities lawyer
Month 7: January - Build resilience as a DAO & steps towards decentralization
January 3 - Citizens vote to elect a council to establish CityDAO Charter

January 5 - CityDAO museum receives CityDAO DAOpunk NFT

January 15 - Audit papers signed for Parcel 0 land drop

January 16 - CityDAO twitter account passes 25k

January 17 - Candidate election pitches begin 🎉
Month 8: February - EthDenver & Council Charter work
February 1 - CityDAO Council Election vote finishes

February 10 - First CityDAO Speaker Series AMA

February 11 - CityDAO citizens form multiple teams at EthDenver

February 18 - CityDAO podcast launched

February 19 - Vitalik mentions Citydao in his EthDenver address
Month 9: March - Parcel 0 work, Charter & Gearing up for Guilds
March (first week) - Council has a WILD week prepping Charter

March 9 - Charter draft completed

March 23 - Denver posts CIP-43: LFG: Parcel 0 Direct Drop for Citizens proposal

March 25 - Parcel 1 brainstorming begins!

March 31 - Bundled Guild Proposal posted
Month 10: April - Guild formation, Parcel 1 beginnings & Unleashing CityDAO talent
April 2 - Parcel 0 quantity snapshot goes up

April 3 - CityDAO Guilds Initiation snapshot goes up

April 14 - CityDAO interview with Wyoming Senator Rothfuss released

April 19 - Parcel 1 Guilds Idea generator launched

April 25 - Parcel 0 NFT Drop article draft completed
Month 11: May - Guild formation, Parcel 1 beginnings & Unleashing CityDAO talent
May 4 - Parcel 0 NFT drop announced

May 5 - CityDAO reaches 30,000 Twitter followers

May 11 - CityDAO flag goes up on Parcel 0

May 18 - Parcel 0 minting period goes live
Month 12: June - Mission and key metric, swag shop
June 10 - Grants application open

June 17 - XXL Nemus parcel purchased (partner)

June 22 - CityDAO's Mission and key metric defined

June 23 - CityDAO Swag shop goes live
Month 13: July - Guild restructure, parcel 0 reveal
July (whole month) - Guild restructuring

July 2 - The Big Parcel CIP approved on Snapshot

July 15 - Parcel 0 NFT reveal

July 22 - Baby Parcel CIP approved on Snapshot
Month 14: August - IRL Projects Progression
Early August - Baby Parcel location decided

August 11 - Grants winners announced (Blocksoc, NiceNode, CityDATA)

August 25 - Parcel 0 project receives funding and directions

August 30 - The Network City CIP approved on Snapshot